Music Maker 80s Edition (Magix key)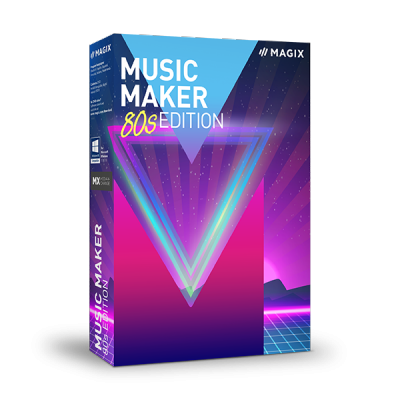 У вас должна быть установлена Music Maker (ссылка на установку будет в месте с ключом после покупки)
https://www.magix.com/int/music/music-maker/80s-edition/
---
Launch MAGIX Music Maker and click the gear icon and select ´Activate edition...´.
Enter the code from your bundle and click Activate.
You should now see a confirmation message that your Music Maker 80´s Edition is activated.
Your Music Maker 80´s Edition comes with a voucher credit for the purchase of up to three different 80s Soundpools from the in-app Store. Simply click the Store tab and enter ´80s´ in the search field then click the Purchase button for the Soundpool of your choice with the 80s label on it.
Select the 80s Soundpool of your choice then hit Purchase. In the pop-up window the cost of the soundpool will be reduced to $0.00.
Once you purchased your third 80s Soundpool the next 80s Soundpool will require a full purchase. You can see how many free Soundpools you have remaining in your Balance.
Soundpools can be found under the Loops tab in Music Maker.
Цена:
900
руб.
Купить или узнать подробнее
← Назад на главную страницу